September 13, 2021 | No. 2
The next open meeting of the REC is planned for October 2021. If you are interested in attending, please contact Steve Griffith.

INDUSTRY & COUNCIL UPDATES

The REC Committees Moving Forward with Their Agenda
The Council formed three committees this year address fundamental areas of rail electrification: Wayside, Power Sources, and Motive Power Committees. Learn more.
Power and Rail Networks Working Together
The Macro Grid Initiative is seeking to build support for expanding and upgrading transmission. NEMA and the REC are extremely valuable partners in this effort. We will be looking to our partners to help educate policymakers. Read more here.

Infrastructure and Jobs Act Key Highlights
Last month, the Senate passed the Infrastructure Investment and Jobs Act to invest in the nation's infrastructure, including funding for roads and bridges, rail, transit, ports, airports, electric grid, water systems, broadband, among other priorities. See key highlights here.
FRA and the Potential for Rail Electrification
Emerging Federal initiatives will provide unprecedented funding for electric-powered trains and related infrastructure, learn more about the FRA and its potential.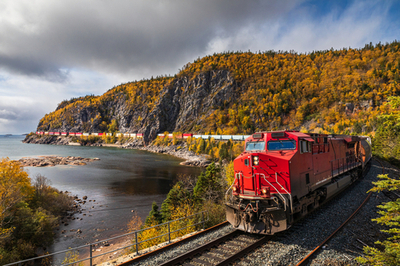 Federal Energy Regulatory Commission Updates Affecting Industry
REC recently filed an intervention letter to the Federal Energy Regulatory Commission. Read more here. Additionally, FERC issued an Advance Notice of Proposed Rulemaking, beginning a discussion about how the electric grid must adapt to the challenges created by the rapid increase in reliance on location-constrained renewable resources.
DOTs Can Show the Way on Rail Electrification
Because the Federal Railroad Administration requires states to develop rail plans, state DOTs are taking a fresh look at how railroad companies can assist in the fight to curb carbon emissions and improve economic or operational efficiency. Find out more.
The REC welcomes its first two advisory Members: Nick Little, Managing Director of the Railway Management Program at the Eli Broad College of Business at Michigan State University and Will Maus, Director Strategic Initiatives, OnTrack NorthAmerica. We look forward to working with Nick and Will to advance the deployment of electrified rail transportation infrastructure across the U.S.